AI is taking the world by storm. We dive into the data to see how AI-focused Software Engineers get paid differently and how increased demand is impacting pay. To begin with, on average, AI-focused Software Engineers earn $247,200 per year in the US.

The following locations have the highest total median pay (including stocks and bonuses).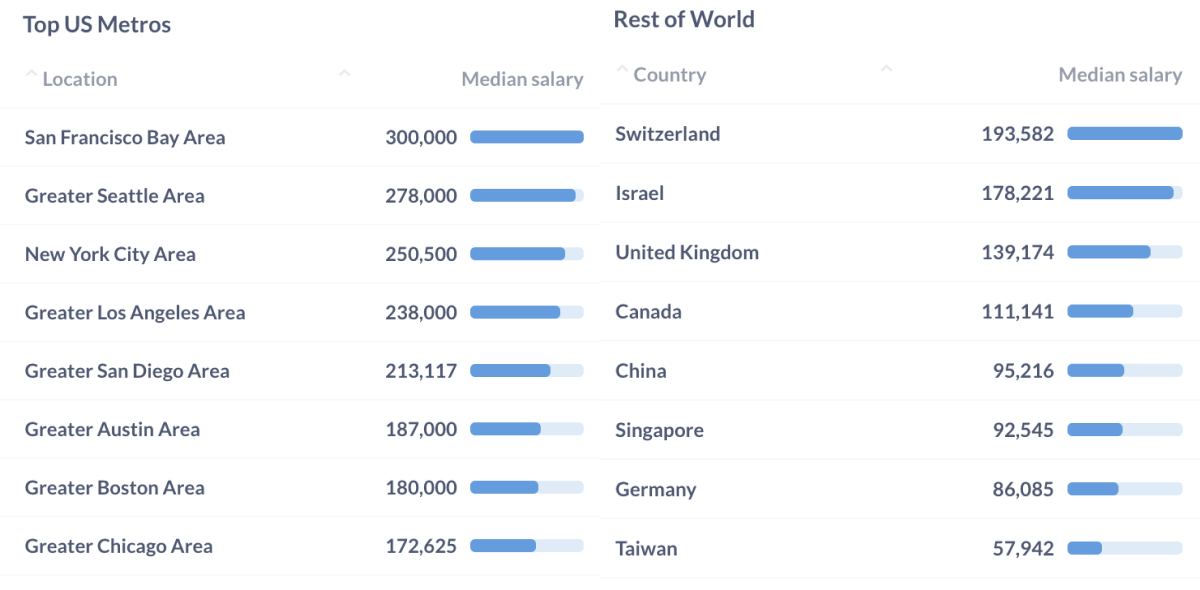 According to our salary data, there is a noticeable difference in compensation between Software Engineers who specialize in Artificial Intelligence (AI) and those who do not.
Specifically, Entry AI Engineers make an average of 8.13% more than their non-AI counterparts in the same company and same level.
The compensation difference is even greater at higher levels: AI Engineers earn 10.11% more than non-AI peers at Second Engineer level and 12.5% more at Senior level.
Interestingly, at the Staff Engineer level, the compensation gap is slightly narrower with AI Engineers making an average of 9.92% more than non-AI Engineers.
Compensation difference between AI and Non-AI roles
| Standard Level | Difference |
| --- | --- |
| Entry Level Engineer | 8.13% |
| Engineer | 10.11% |
| Senior Engineer | 12.5% |
| Staff Engineer | 9.92% |
It's no secret that AI skills are largely in demand and it seems like companies are willing to pay more for it.
This trend is also seen across various companies, including Cruise, Amazon, Adobe, Facebook, and Apple. The chart below represents the comparison of Senior Software Engineers at various companies.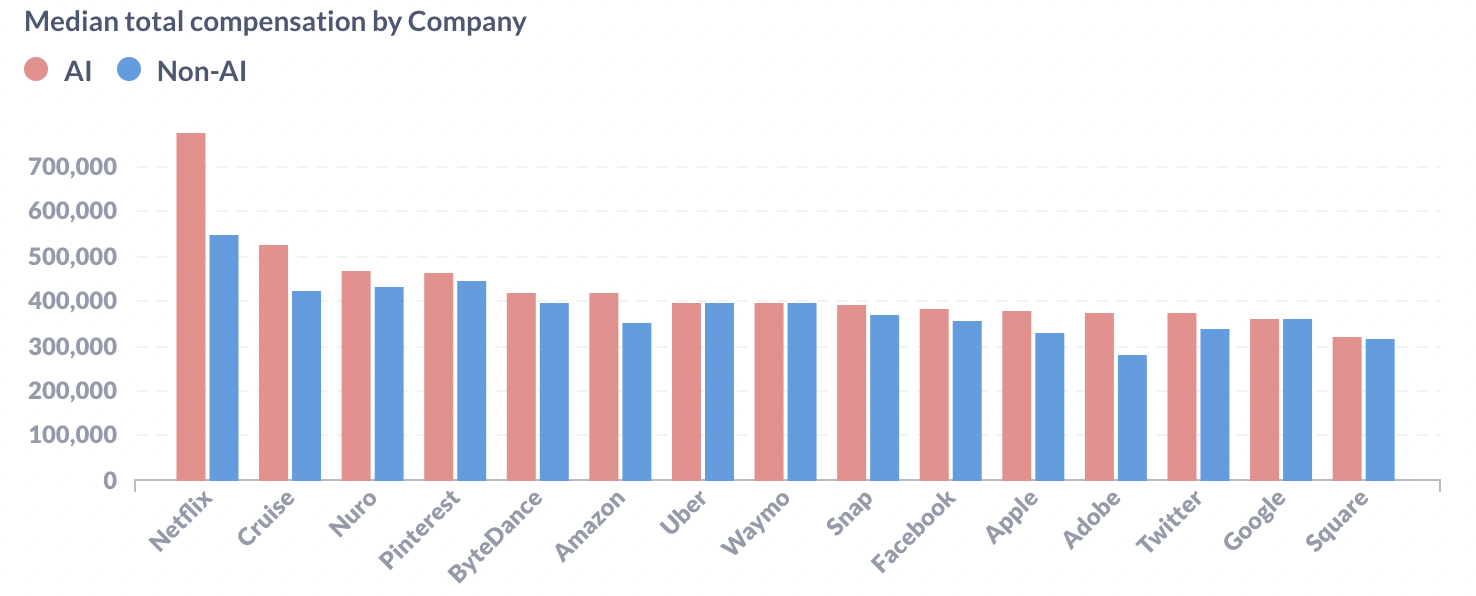 Netflix is setting the bar high for compensation in the industry and offering the highest base salary for AI-focused Software Engineers.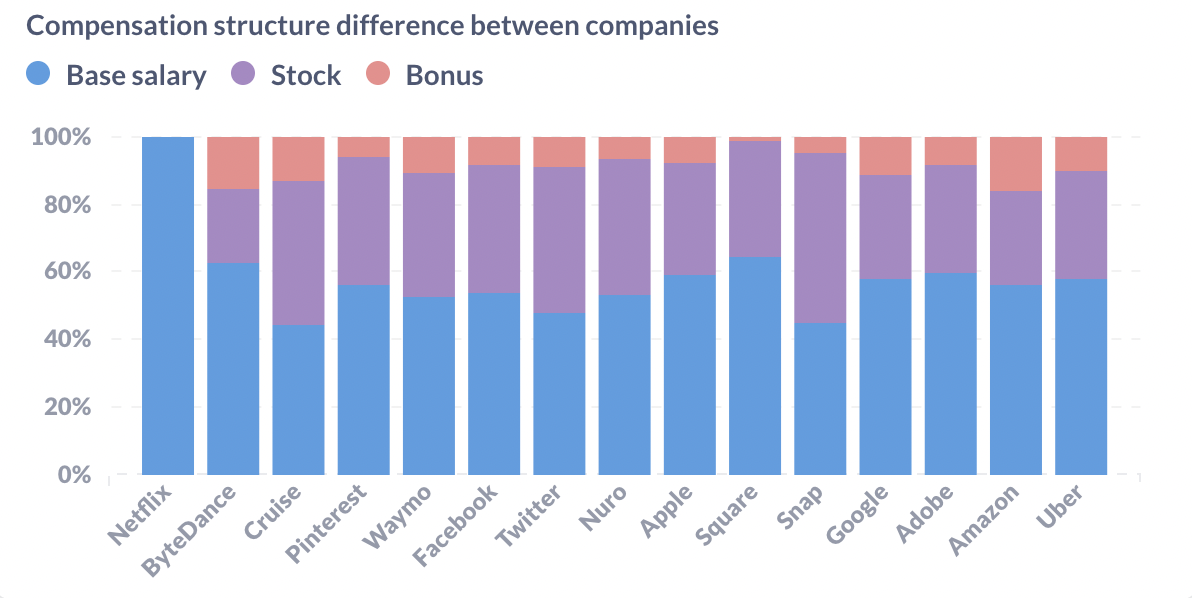 This is just one indication of the growing demand for AI talent, which is reflected in the slow but steady increase in median compensation for Software Engineers focused on AI. As of March 2023, the median compensation was $270,000.
However, we think it's far from its peak as the AI arms race takes off and companies like OpenAI, Microsoft, and Google keep making advances in the industry.
If you want to learn more about AI, check out our community thread on switching careers to ML/AI. It can be challenging to break into the field without prior experience, but our community shared tips and strategies for making the transition such as working on relevant projects and looking for positions that intersect with one's current experience.